Budget Declaration 2022-2024: State Budget Deficit is Planned to be Reduced to 2.7% of GDP in 2024
To bring the state budget deficit to the level prescribed by the Budget Code, the Budget Declaration for 2022 - 2024 provides for its gradual reduction from 3.5% of GDP in 2022, to 3% in 2023 and 2.7% in 2024.
It is planned to finance the deficit in the medium term mainly from the local sources.
The state budget deficit was increased to 7.5% of GDP in 2020 to provide financial resources for measures aimed at combating acute respiratory disease COVID-19 caused by the coronavirus SARS-CoV-2. However, thanks to effective work on reforming the fiscal authorities and stabilizing the revenue situation, it was possible to keep the figure at a much lower level of 5.2% of GDP. Thus, the borrowing plan was reduced by UAH 81 billion.
In the first quarter of this year, the state budget deficit is 1.1% of GDP, while the annual plan amounts to 5.5%.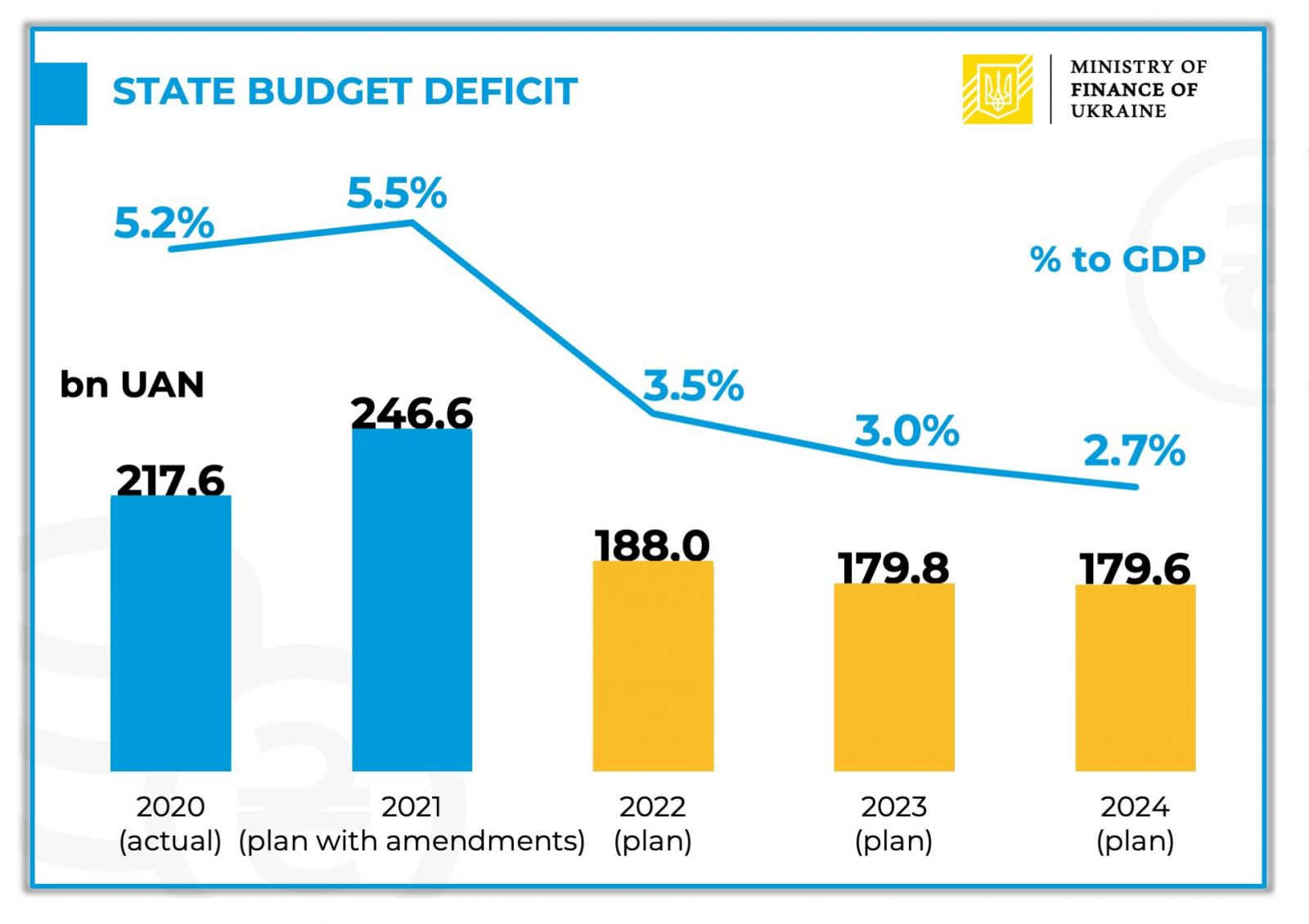 News subscription
To complete the subscription, you need to go by the link from the letter that was sent to the specified email