Cabinet of Ministers Approved Draft State Budget of Ukraine for the Year 2022 
On September 15, the Cabinet of Ministers approved the draft Law on the State Budget of Ukraine for 2022 and submitted it together with the relevant materials to the Parliament of Ukraine.
The draft State Budget of Ukraine for 2022 for the first time is based on the Budget Declaration for 2022 - 2024 and by its priority provides for the attraction of resources for:
providing a quality level of medicine and education;
creation of an inclusive educational environment and barrier-free space;
support for veterans;
strengthening the defense capability and security of the state;
development of infrastructure;
digitalization.
"Budget 2022 is an investment in a person, country and future! Human potential is our country's most valuable resource. Next year, we have provided for an increase in doctors' salaries and student scholarships. There will be an increase in funding to improve the quality of education. Veterans of the War on Donbas with the status of air defense forces will be fully provided with housing. Benefits and subsidies for housing and utilities will be funded in full.
The country should be strong and comfortable to live in. Therefore, funding for the security and defense sector will increase up to 5.95% of GDP. We have made provisions for the construction and reconstruction of roads, bridges, and transport infrastructure development. Spending on digitalization will also increase. In particular, preparations for the All-Ukrainian population census will be funded.
I note that for the first time the draft Budget is based on a three-year Budget Declaration for the years 2022 - 2024, which was previously supported by the Parliament, "- said Minister of Finance of Ukraine Sergii Marchenko.
On September 21, the Minister of Finance of Ukraine Sergii Marchenko will present the draft Law of Ukraine "On the State Budget of Ukraine for 2022" in the Parliament of Ukraine.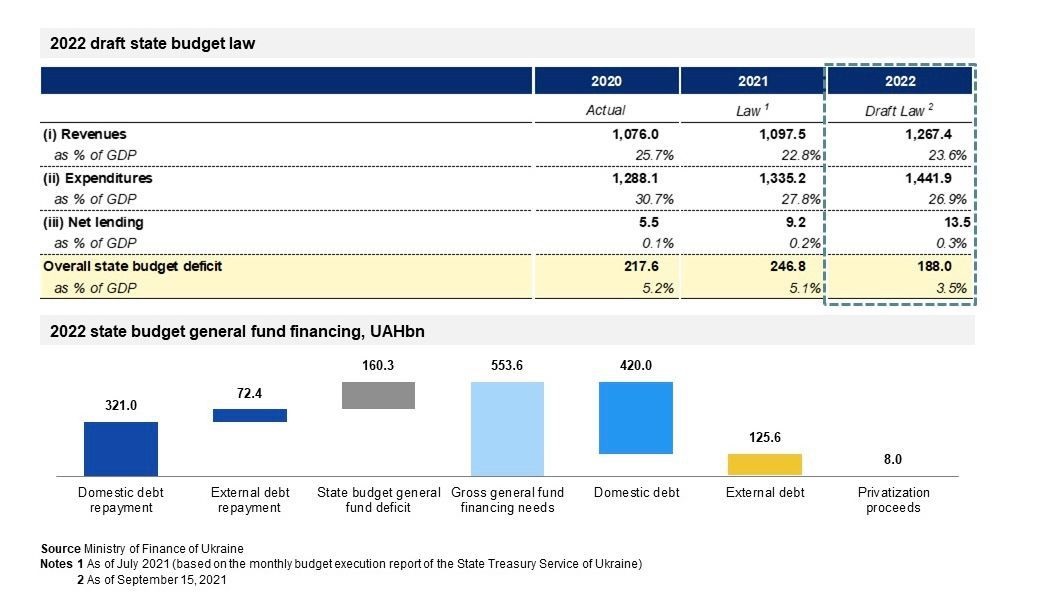 News subscription
To complete the subscription, you need to go by the link from the letter that was sent to the specified email